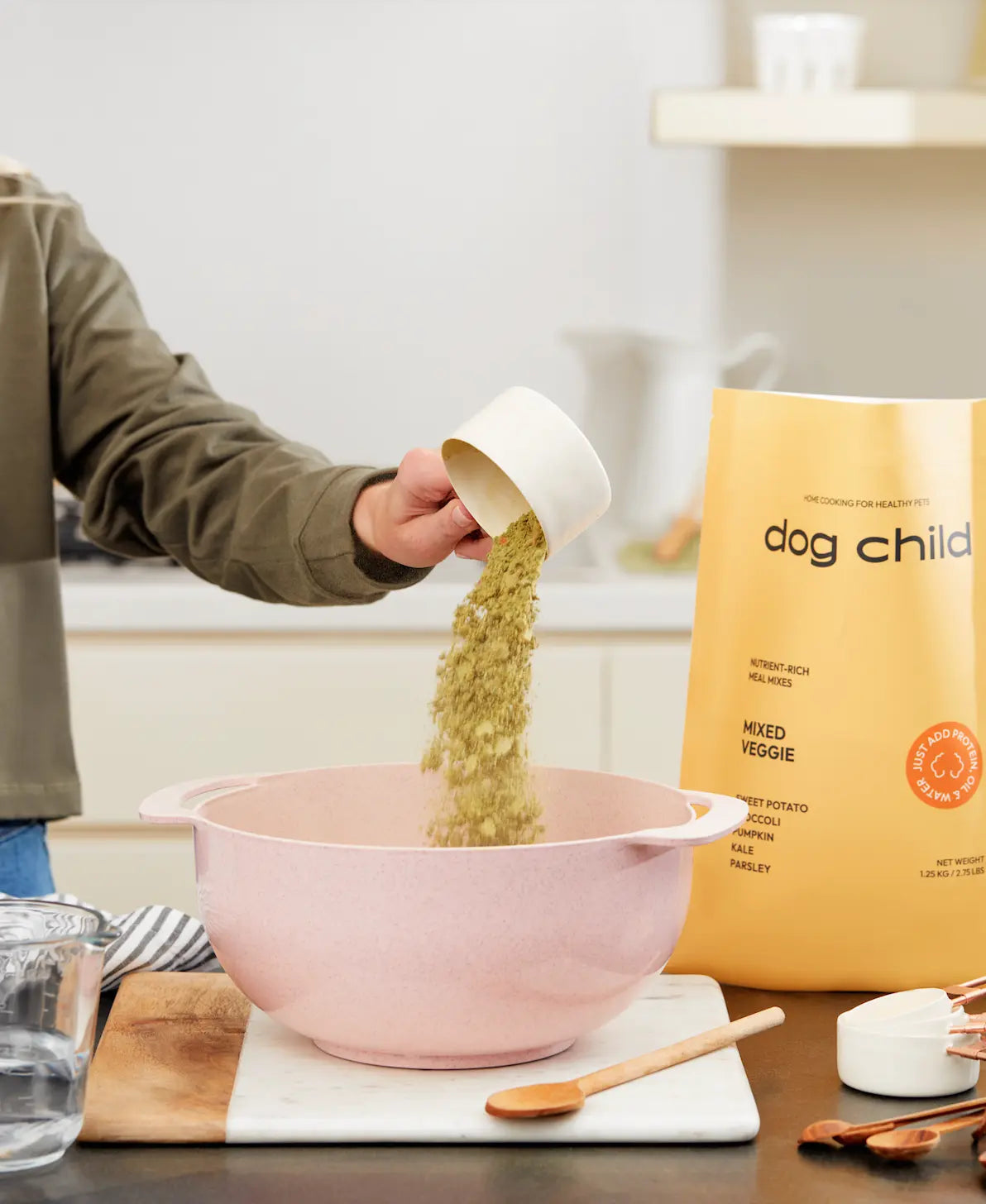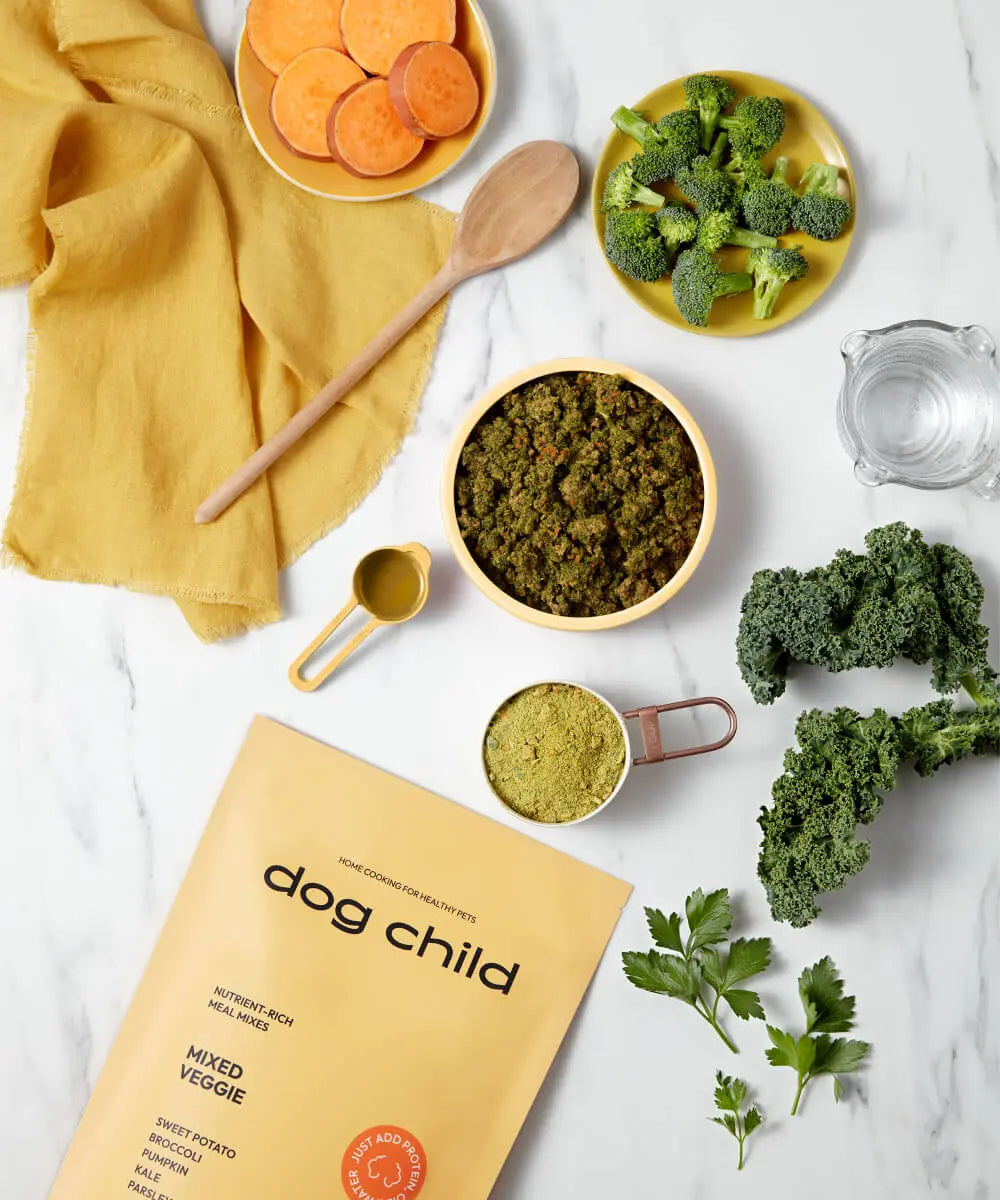 Cook your dog fresh delicious meals in 15 minutes a week, with the confidence that they are getting the optimal nutrients. In just 3 easy steps, mix in cooked protein (beef, lamb, turkey, chicken or pork), Dog Child Meal Mix, water and oil. Bon Appetit!
Formulated with Leading Pet Nutritionists and Vets
+75 Whole-Food Sourced Nutrients
Dark Green Superfood Veggies
Pro...
More Recipes
Browse and try these recipes from our community.